Spotlight on…Aisha Adkins, FTD Caregiver
Aisha Adkins never thought she would find herself in a caregiver role so early in life, but after her mother, Rose, was diagnosed with FTD, she placed her career on hold to help with her care.
Rose first started showing symptoms around eight years ago. Adkins, who was in college at the time, recalls her mom being unable to remember recipes and losing her sense of direction. But soon, what started as memory challenges progressed: Rose would overreact to simple mistakes made around the house and became obsessed with certain television programs. Realizing something was wrong, the family decided it was time to consult a doctor.
Rose's symptoms were initially attributed to stress; after a second opinion, she was misdiagnosed with Alzheimer's disease.
"She was then prescribed medications that were ineffective, as she seemed to get worse at a rapid pace," Adkins said. "So, I joined some support groups online and did some preliminary research and saw there are other options, that it could be another type of dementia."
The family sought yet another opinion. "Almost immediately the doctor was able to pinpoint her condition as FTD," Adkins said, adding that the diagnosis came as a relief: "It was nice to have some answers, or at least be able to put a name to what was going on."
Shortly after Rose was diagnosed, Adkins and her father decided it best that he continue to work to retain health benefits. So Adkins, who had just started a job in healthcare at the time, put her career on hold to become a full-time caregiver for her mom, whose increasingly disruptive behavior cast doubt on her ability to safely stay home alone.
"At the time I assumed I would take off for a few months and maybe get professional caregiving help shortly thereafter," she said. "I wasn't fully aware of the scope of what I was choosing to do." Adkins has now been a full-time caregiver for the last eight years.
Early on, the challenges of the role became apparent to Adkins. For example, caring for a parent with a life-altering diagnosis significantly altered her career trajectory. "I initially started to panic a bit, but quickly remembered that I'm here because my mom needs me," she said.
As time went on, Adkins felt her concerns over work grow, as did worries about her own health (worries exacerbated by her lack of employer-based health insurance). To find a sense of balance, she had to get creative. She started to use writing and music as therapeutic outlets and worked to improve her diet and exercise, boosting her energy and stamina, which in turn helped her care for her mom.
"Everyone's care journey is different, and being able to learn coping mechanisms to deal with these things has been very, very helpful," she said. "I think it's something all caregivers need."
Yet Adkins also emphasizes the feeling of isolation that comes with FTD caregiving – notably for younger adults whose peers, finding themselves consumed by early careers and newfound independence, may not understand.
"Being a millennial caregiver can be incredibly isolating because it doesn't represent the quintessential American experience," she said. "It can be really difficult to find people to relate to what you're going through."
Adkins, who recently decided to go back to school to earn a master's degree at Georgia State University's Andrew Young School of Public Studies, has immersed herself in new opportunities to do research and work around caregiving. She is involved in multiple projects and organizations that aim to make a difference in the caregiving field, specifically in improving dementia and care outreach to African-American communities, and by advocating for caregiver rights.
She has also launched her own organization to help raise awareness of millennial caregivers and the unique challenges they face. She hopes her work will help provide a sense of support and community for millennials and people of color.
"I would love to see a world where young adult caregivers, particularly those in marginalized communities, have the support they need," she said. "I'm really passionate about filling in the gaps and am looking forward to opportunities to make a difference and a better future for folks."
Pictured above: Aisha Adkins (left) and her parents, Ron and Rose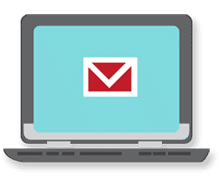 Sign up now and stay on top of the latest with our newsletter, event alerts, and more…