Singer Linda Ronstadt Shares How PSP Ended Her Career
In an interview with CNN's Anderson Cooper, singer Linda Ronstadt discusses how progressive supranuclear palsy (PSP) has forced her to retire and how she has come to accept her diagnosis.
Ronstadt shares how the disorder, which was initially diagnosed as Parkinson's, has caused her to lose motor control of her vocal cords, leading to what would be her last show in 2009. She officially retired from her decades-long singing career four years later.
She also talks about how she has learned to accept her diagnosis, her familial connections to the disease, and the ways she copes with its symptoms.
"I find creative new ways to do things," she says in the interview. "Eating is hard … I've had to relearn how to eat. You could carve a new brain map if you're patient and willing to do that, but it's hard."
Ronstadt is also the focus of a recent CNN Films documentary, "Linda Ronstadt: The Sound of My Voice", that reflects on her career and journey with PSP.
You can watch the full interview and read more here.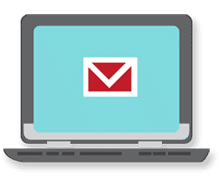 Sign up now and stay on top of the latest with our newsletter, event alerts, and more…