Think It's Alzheimer's? Think Again: Katie Brandt
Not all dementia is Alzheimer's. For people under 60, the most common form is actually FTD. If you or someone you know experience unexplained changes in behavior, language or movement, it could be FTD.
About Katie Brandt: Katie Brandt's husband Mike was diagnosed with FTD when both she and Mike were 29. Today, she dedicates her career to addressing FTD, working as a Community Resource Specialist for the FTD Disorders Unit at Massachusetts General Hospital. She is also an AFTD affiliated support group leader, now helping to run the Boston-area FTD support group she was connected to during Mike's illness.
Find out more about this disease and AFTD's work to address it here: www.theAFTD.org/learnmore #ThinkFTD
This video was created with assistance from Discovery Communications (https://corporate.discovery.com) and Image Factory DC (http://www.imagefactorydc.com).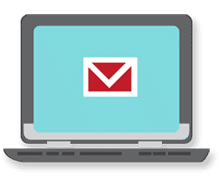 Sign up now and stay on top of the latest with our newsletter, event alerts, and more…