"Zoey's Extraordinary Playlist" Creator Shares Bringing Family's Story to TV
In a personal interview that touches on the importance of connection, the creator of Zoey's Extraordinary Playlist talks about bringing his family's journey with progressive supranuclear palsy (PSP) to the screen.
The new NBC series, which premiered in January, follows a young woman who gains the ability to hear the innermost thoughts of people around her as songs and musical numbers. The show's creator, Austin Winsberg, drew inspiration for the show from his late father's journey with PSP.
Winsberg recently spoke with Awards Daily about translating his family's experience into a concept for the show, and his reaction to watching it play out on screen. He also speaks to his decision to portray challenges faced by caregivers, and commitment to representing the disease in an authentic light.
The interview also touches on the show's ability to show human connection and empathy in authentic and unique ways.
"I have so much empathy for other people that have gone through it or are going through a version of what we both went through," Winsberg says in the interview. "I'm getting letters and Facebook messages every single day from people who have family members with PSP … I think there's something about it that is, unfortunately, universally relatable to a lot of people."
You can read the interview in full here. The series is available to stream on Hulu and YouTube.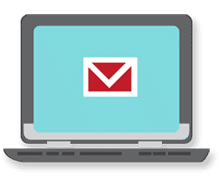 Sign up now and stay on top of the latest with our newsletter, event alerts, and more…