Your Support Brings Help and Hope…
"What a hopeful day…I'm left with the image of so many families who you brought together sitting out on that sunny patio finding connection and support in one another…"
2019 AFTD Education Conference Attendee
An FTD diagnosis can take years to obtain, a process often rife with frustration and a growing sense of isolation. AFTD was founded on the belief that the darkness brought on by this tragic disease deserves a comprehensive response. Today, for families facing an FTD journey, AFTD provides help and a chance to connect with others who understand. AFTD advances a vision of hope.
Your support makes that possible. Your donations drive cutting-edge research, and help us to answer thousands of HelpLine calls each year. Your gifts help us to train support group volunteers, and to provide Respite, Travel and Quality of Life grants to those who can benefit from them. Your support makes it possible to connect and educate hundreds at our Annual Education Conference, and spreads awareness of the challenges brought on by young-onset dementia to a growing audience each year.
As a donor – or as a volunteer supporting this mission – you bring help and hope to all whose lives are impacted by this disease. Together, we can realize a brighter future – one with compassionate care, effective support, and a future free of FTD.
Click here to bring help today and hope for tomorrow.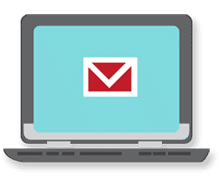 Sign up now and stay on top of the latest with our newsletter, event alerts, and more…