Wisconsin Woman Takes to TikTok to Share Mom's FTD Journey
For Nicole Petrie, who has been sharing her mom's journey with FTD on the popular social media app TikTok, music has been instrumental in helping with moments of anxiety.
In a video that recently went viral, Petrie shows how quickly a familiar tune helps calm her mom in a moment of visible distress. As depicted in the minute-long video, which you can watch here, Petrie's mom instantly starts to smile and dance once she hears Fleetwood Mac's song "Rhiannon."
"My mother has FTD and when she is having a bad day or moment of confusion, music can almost instantly improve her mood," Petrie told Newsflare.
"She started showing signs around 2012 when she was 48," she continued. "It took a couple years after that to get the official diagnosis because the doctors didn't consider dementia at first because she was so young still."
Petrie, who is 25, started to share aspects of her mom's journey on TikTok earlier this summer. A model and activist, she has garnered hundreds of thousands of views and comments of support through the app, offering a glimpse into everyday life for those facing dementia and helping to raise awareness of FTD.
You can find Petrie on TikTok at @nicolepetrie.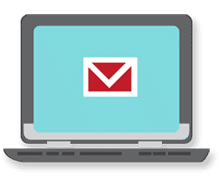 Sign up now and stay on top of the latest with our newsletter, event alerts, and more…