Ways to Support AFTD with a Year-End Gift
AFTD deeply appreciates the generosity and dedication of our volunteers, our donors, and all who work to improve quality of life for people facing FTD and bring hope to the families we serve.
As 2021 draws to a close, if you have the means, there are a number of ways to support AFTD's mission. Making a gift today will provide support, information, and direct assistance to families affected by FTD, and will advance research to find treatments and a cure for this disease.
One or more of the following options may provide you with other ways to support this important work. A financial advisor may be an effective resource if you have specific questions about which of the options below is best for you.
Gifts in Tribute – A year-end gift in honor or memory of someone is a special way to commemorate their impact on your life and recognize their FTD journey. The easiest way to make a tribute donation is through AFTD's donation form.
Gifts of Stock – Donating shares of stock is a generous and efficient way to make a charitable gift to drive AFTD's work. Additionally, a gift of stock made before the end of the year could provide you with tax benefits for 2021. More information can be found here.
Donor-Advised Funds ­– Donor-advised funds are a tax-efficient way to bring more impact to all whom AFTD serves. If you have established a donor-advised fund, you can make a gift to AFTD by using the DAF Direct tool, or by contacting your sponsoring financial organization or advisor.
Monthly Giving – As an AFTD Sustainer of Hope, your monthly gift will help to expand our organization's impact and reach more people with support, education, and resources to navigate an FTD diagnosis. It is an easy and effective way to advance AFTD's work on behalf of all facing this disease. To become a Sustainer of Hope, simply follow this link, and select "Yes, I choose to make my gift a recurring donation" in the About My Gift section.
Qualified Charitable Distribution – For people who are 70 1/2 years of age and older, a qualified charitable distribution can be an effective way to support organizations such as AFTD. Making a gift directly from a traditional IRA allows donors to exclude the dollar amount of the distribution from their annual taxable income while bringing help and hope to all who are navigating an FTD diagnosis. If you are interested in finding out more about how you can help advance AFTD's work with a qualified charitable distribution, please speak with your financial advisor or institution.
Matching Gifts – Did you know that 65% of Fortune 500 companies have matching gift programs, but at least $4 billion goes unclaimed every year? A matching gift from your employer is the easiest way to double your impact to help people affected by FTD. After making a donation to AFTD, check with your company's human resources department, or simply use this Double the Donation tool to search for US-based companies that have a registered matching gift program.
Combined Federal Campaign (CFC) – Pledges made by United States federal employees, including civilian, postal, and military members, support charities throughout the world as part of the largest U.S. workplace giving program, the Combined Federal Campaign. In 2020, donations through the CFC raised more than $83 million dollars in support of over 200 charities worldwide. If you are a federal employee who would like to support our mission, you can make a pledge to AFTD by using our CFC number: 20444.
Gifts made through each of the above channels can be applied to wherever the need is most urgent or to support one of our mission areas of Advocacy, Caregiver Respite, Drug Discovery, Quality of Life for People with FTD, Research, or Support.
AmazonSmile – If you shop with Amazon, we encourage you to choose AFTD as your designated charity by visiting smile.amazon.com. From every eligible purchase, 0.5% will be donated in support of our mission. As Unrestricted contributions, donations received from the AmazonSmile program can help drive all of AFTD's work.
If you have questions about these year-end giving options, please contact Amanda Knight at [email protected] or call us at 267-514-7221.
Thank you for considering a donation to advance AFTD's work for the people we serve and to bring forward a world with compassionate care, effective support, and a future free of FTD.
We wish you peace and hope for the holiday season and new year ahead.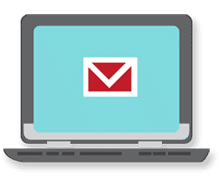 Sign up now and stay on top of the latest with our newsletter, event alerts, and more…