Spotlight on…Christian Barrow, AFTD Board of Directors
"What I love about my role at JPMorgan is that I can use 25 years of financial and business experience to accelerate scientific discovery," explains Christian Barrow, an executive director of the Life Sciences banking team at JPMorgan Chase in Philadelphia.
A perfect example is the successful IPO that JPMorgan launched for Spark Therapeutics, a regional biotechnology company that developed a breakthrough gene therapy to treat blindness. "It's gratifying to have a career where I can help people in such fundamental ways," Christian said.
Christian, whose Board term officially began in September, hopes to continue to advance critical science in his new role with AFTD.
"FTD disorders destroy dreams and lives," Christian said. "My goal is to amplify the connectivity between business and science to move research forward, toward effective treatments and therapies."
Christian said that he is particularly interested in working with biotech and pharmaceutical companies as they attempt to develop potential therapeutics for FTD. "We want to sit at the table with as many potential partners as possible," Christian added.
He also mentioned his admiration for the FTD Disorders Registry, a joint project of AFTD and The Bluefield Project to Cure Frontotemporal Dementia. The Registry is a secure electronic database that allows persons diagnosed, caregivers, family members, and friends to share their FTD stories. Collectively, these stories can help fuel future research and lead to effective treatments.
Christian lives in the Philadelphia area, with his wife, Vinette, and two college-age daughters, who attend McGill University in Montreal and the University of Pittsburgh.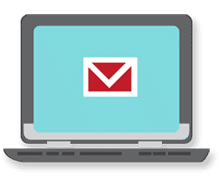 Sign up now and stay on top of the latest with our newsletter, event alerts, and more…