Palliative Care: Eligibility and Access
Partners in FTD Care, Winter 2020
Download the full issue (pdf)
Palliative care is specialized and individualized care for people living with a serious medical condition. In FTD, it can be pursued at diagnosis or any point thereafter—unlike hospice, which can only be pursued at the end of life. One can receive palliative care while being treated for other coexisting conditions, and its availability does not depend on whether your condition is curable. Unlike hospice, palliative care does not have state or federal regulations for physician certification, benefit review periods, or capitations. Currently, eligibility for palliative care is dependent solely on a diagnosis of a serious health condition and a referral from a licensed healthcare professional. An FTD diagnosis is therefore sufficient for eligibility.
Palliative care was recognized by the American Board of Medical Specialties as a subspecialty in 2006, and physicians in several specialty disciplines could seek palliative care certification beginning in 2008. But because palliative care is not yet well recognized, particularly within dementia, gaining access to it can be challenging and requires advocacy by family and other providers. (Health providers do not need to be certified in palliative care to embrace its principles.)
Palliative care is as much about supporting the family as it is about caring for the person with FTD. It focuses on increasing quality of life and providing extra support for symptom management of both physical and non-physical symptoms, open discussions about goals of care and treatment choices, coordination of care with new and existing healthcare providers, and emotional and spiritual support. Palliative care can be offered in a variety of settings, including community-, hospital- and facility-based settings.
Healthcare providers can make a referral for palliative care services. Most private insurance plans partially cover these services, just as they would other medical services. Out-of-pocket expenses can include modest co-pays for office visits, treatments, medications, and durable medical equipment. Medicare and Medicaid also typically cover palliative care under advanced disease management services. Concerns about the cost of palliative care can be addressed by a social worker, care manager, or financial advisor at your local hospital.
In FTD, the use of palliative care has been limited. Many healthcare professionals simply do not know about or understand the role palliative care can play in FTD care. In some instances, opportunities to consult with a palliative care team may come only in an inpatient hospital setting.
Looking forward, clinicians must prioritize demystifying common misconceptions around palliative care, removing the stigma that often surrounds it, and presenting it as an option as soon as possible. Doing so will lead to more timely referrals, and ultimately, better quality of life for persons diagnosed with FTD and their families.
See also: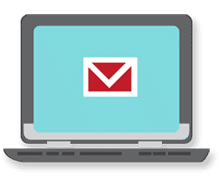 Sign up now and stay on top of the latest with our newsletter, event alerts, and more…