National Geographic Highlights Impact of COVID-19 Isolation on FTD Care
In a photo series that captures the profound impact of isolation during the COVID-19 pandemic, a photojournalist documents how his mother, who has FTD and lives in a memory care facility, has endured extended time alone without understanding why.
Published by National Geographic, Paul Bayfield's photos are accompanied by reporting on the burdens the pandemic has created for persons diagnosed with FTD and other forms of dementia, as well as the impact on their families. Among the stories shared, Bayfield describes how he has been adapting to restrictions set in place by his mother's care facility, including daily lunch visits in which he sets up a table outside his mother's window. He worries that his mother, who moved into the facility shortly before the pandemic began, feels distressed by the unfamiliar surroundings.
"How do you convey to someone who suffers from dementia the complexities of an international lockdown due to a pandemic?" Bayfield poses in the article.
The article also draws attention to the ways in which the pandemic has uprooted the care routines of those in care facilities, as well as the challenges of finding new ways for persons diagnosed to communicate with their families.
"People with dementia, they have routines and they can function within their routines because it's kind of rote," Lindsay Peterson, a gerontologist, says in the article. "When you change everything up, it can completely pull the rug out from underneath them."
Click here to view Bayfield's photos and to read the accompanying story.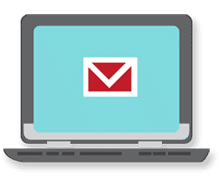 Sign up now and stay on top of the latest with our newsletter, event alerts, and more…