All in to #EndFTD: AFTD's 2021 Annual Report
AFTD's 2021 Annual Report documents progress made in the key areas of our mission — research, advocacy, awareness, education and support — during the fiscal year starting July 1, 2020 and ending June 30, 2021. The report vividly demonstrates the power of a community that is all in to #endFTD.
While COVID-19 altered our work drastically during the entire 2021 fiscal year, "I am proud to say that AFTD has found new ways to offer our full range of supports, services, and educational programs," AFTD Board Chair David Pfeifer writes in the Annual Report's introductory letter. "Your ardent, imaginative, and inspiring support – even amid the dual challenges of FTD and a global pandemic – was the spark behind every accomplishment detailed within this report."
Download AFTD's 2021 Annual Report.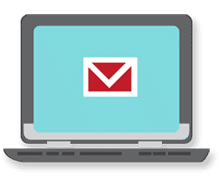 Sign up now and stay on top of the latest with our newsletter, event alerts, and more…