AFTD Seeks New Grassroots Events Coordinator
AFTD seeks to hire a well-organized and dynamic individual to expand and lead a growing national network of grassroots events.
Reporting to Special Events Manager Bridget Graham, the Grassroots Events (GRE) Coordinator will engage an emergent and passionate rare disease community in raising awareness, visibility and grassroots income. The GRE Coordinator will focus on stimulating, cultivating, supporting, and managing all aspects of AFTD's national Grassroots Events Program, including national, branded campaigns as well as independent, host-generated events.
For someone with a demonstrated interest in grassroots and special events fundraising, and who draws energy from connecting externally with volunteers and donors in cities across the country, this position will make an excellent step toward a career in events-based fundraising.
Click here to view the full job posting.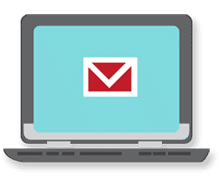 Sign up now and stay on top of the latest with our newsletter, event alerts, and more…