Tips and Advice: Using Medication to Alleviate FTD Symptoms
While there are currently no FDA-approved therapeutics to treat FTD directly, some people benefit from asking their healthcare providers about medications to help with some of the symptoms of FTD — particularly those related to apathy, agitation, anxiety, and/or compulsive behaviors.
Before consulting with a doctor, be sure to document changes in behavior. Keeping careful track of the date, time, and nature of any changes or incidents can give health care providers crucial context and allow them to prescribe medications tailored to any specific needs.
In the early stages of FTD, the doctor may first recommend non-medication interventions, including occupational or speech therapy, maintaining a routine, limiting noise, or making FTD-focused environmental adaptations. But if behavioral symptoms become more difficult to handle, you may want to consider medications as a next step.
Based on the behavioral changes and symptoms you report to your doctor, they may prescribe any of the following:
Selective serotonin reuptake inhibitors (SSRIs), such as sertraline, and non-SSRI antidepressants, such as buspirone, which can be used to treat anxiety or depression and may reduce impulsive behavior.
Sedative medication, such as trazodone, to prevent sleep disruptions.
Antipsychotic medicines, such as quetiapine, to address more severe behavioral changes, such as aggression or agitation.
Anticonvulsants such as divalproex may also be prescribed to address severe changes in behavior.
It is important to thoroughly discuss the potential side effects of any medication your doctor may want to prescribe.
Be sure to continue tracking behavioral changes after the person diagnosed with FTD begins taking prescribed medications. This can help your doctor judge whether the medication is effective and if it is causing any side effects.
For more information on managing FTD symptoms with medication, read the Fall 2019 issue of Partners in FTD Care.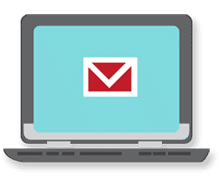 Sign up now and stay on top of the latest with our newsletter, event alerts, and more…