The Lived Experience of FTD: Tracking Changing Behaviors in FTD
For people living with an FTD diagnosis and their care partners, keeping track of the changing behaviors caused by the disease's symptoms can be challenging. Kevin Rhodes of the Persons with FTD Advisory Council and his wife have shared some of the tools and methods they use to track the changing behaviors that can be caused by FTD.
Using the AFTD behavioral tracker, a caregiver can work with their loved one with FTD to identify patterns in their behavior, uncover the root causes of certain actions, and make informed decisions about how to manage and change their behavior.
Tracking your behavior with FTD involves creating a continuous record of your actions, thoughts, and feelings over a period of time. This data can then be analyzed to identify patterns and potential triggers for certain behaviors.
My wife, myself, and my speech therapist were able to develop a "temperature gauge" to track how I feel in various situations. The gauge uses a simple numerical scale to represent the intensity of my emotions, from happy and content at 0, up to 10, where I am spilling-over angry. We also developed a secret code word together, which my wife uses when she sees that I am about to explode. Hearing it makes me take pause.
Here is what it looks like:
Another way you can keep track of changing behaviors is by documenting your eating habits and moods together, which can help you identify if you tend to overeat when you are stressed. This information can help you develop strategies to manage stress in healthier ways and avoid overeating.
In conclusion, the AFTD behavioral tracker can be a valuable tool for caregivers to track the behavior of their loved one with FTD, and to start learning which behaviors can be managed.
If you'd like to try using Kevin's temperature tracker, click here to download a printable PDF file.
AFTD's Behavioral Tracker is also available to help you track changing behaviors. Click here to download a printable PDF.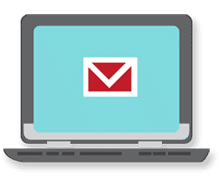 Sign up now and stay on top of the latest with our newsletter, event alerts, and more…