February's Athlete of the Month: Cathy Stevens
Our Athlete of the Month for February is Cathy Stevens from Maine. Cathy's dedication to using the Charity Miles app every time she walks has resulted in an impressive 650 miles logged!
Cathy chooses to support AFTD's mission through our initiative with Charity Miles in memory of her husband who passed away a year ago, at the age of 74. Her husband was diagnosed with FTD and had been living with the disease for over 10 years.
"I found a lot of support through AFTD while going through [my husband's FTD] journey with him," she said. "Charity Miles is just such an easy way to give back to AFTD. The app has also turned out to be a great motivator to get me outdoors and exercising, especially during the pandemic. There are many days, especially during Maine's cold winter months, when I am tempted to skip my daily walk. But then I remember that I am also doing it for AFTD, and that persuades me to get out there. Afterwards, I am always so glad that I got active – and grateful to the app for motivating me to do it!"
Join Cathy and the rest of the AFTD-Team in logging your mileage on the Charity Miles app next month, when we launch a special partnership with Arden Courts. During the month of March, every mile that community members log on the app on our behalf will be matched $1/mile, up to 10,000 miles!
AFTD is grateful to Arden Courts for their sponsorship that will advance AFTD's mission – bringing help and support to improve quality of life for people affected by FTD and driving research to a cure. If you haven't already joined the AFTD-Team on Charity Miles, click here today to download the app and begin tracking your mileage to help us reach our ambitious goal.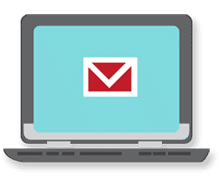 Sign up now and stay on top of the latest with our newsletter, event alerts, and more…