Community Connection: AFTD-Team Race Season
It's never too early to start planning for next year's races — set your goals, get a jump on training, and join the AFTD-Team for one of our 2023 Race Season events below:
Austin Marathon (Austin, TX) – February 19
Los Angeles Marathon (Los Angeles, CA) – March 19 *
Colfax Marathon (Denver, CO) – May 20-21
TCS New York City Marathon (New York, NY) – November 5 *
Philadelphia Marathon (Philadelphia, PA) – November 18-19
Dallas Marathon (Dallas, TX) – December 9-10
For more information on one of our featured races above, please email AFTD's Events Department. Don't see a race above in your area? Email us and let us know — we can help you participate in your own race on behalf of AFTD in an impactful way!
* Limited number of guaranteed entries available. Please contact [email protected] to secure a spot.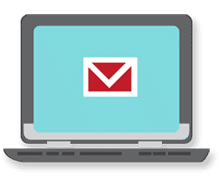 Sign up now and stay on top of the latest with our newsletter, event alerts, and more…