"White Matter Hyperintensities" More Abundant in Brains of Persons with FTD Than Alzheimer's, Study Shows
The volume of white matter hyperintensities, or the damaged areas of the brain that are visible on MRI scans, were larger in people with FTD compared to individuals with Alzheimer's disease, according to a new study conducted by researchers from the University of Sydney.  
The study, published in the American Academy of Neurology's Neurology journal, found that the average volume of white matter hyperintensities in the brains of the participants who had behavioral variant FTD was 0.7 milliliters (mL) compared to 0.4 mL of white matter hyperintensities within the Alzheimer's participants.  
Dr. Ramón Landin-Romero, the senior author of the study, said in an article that his team was "expecting to see similar amounts of white matter hyperintensities in frontotemporal dementia and Alzheimer's disease" but instead found that the levels were much higher in people with FTD.   
"We also expected to see that people with more severe disease would have more white matter hyperintensities, regardless of disease," Landin-Romero said. "That was only true in people with frontotemporal dementia." 
According to the study, the amount of white matter hyperintensities directly correlated to the severity of the person's FTD, including the severity of their symptoms and everyday difficulties. It was not associated with having vascular risk factors such as high blood pressure and high cholesterol.  
"In general, white matter hyperintensities have been associated with these vascular risk factors, so these results suggest that white matter hyperintensities are partly independent of vascular factors and associated with the progressive loss of brain integrity, more specifically the loss of brain cells, due to frontotemporal dementia," Landin-Romero noted.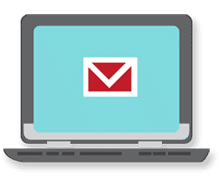 Sign up now and stay on top of the latest with our newsletter, event alerts, and more…