NBC Show Pays Tribute to Creator's Father, Who Had PSP
A new NBC television musical drama that features the experience of a man living with progressive supranuclear palsy (PSP) is a tribute to the creator's father, who had the disease.
Zoey's Extraordinary Playlist follows a young woman who has the ability to hear the innermost thoughts of people around her as songs and musical numbers. The pilot episode, which aired January 7, depicts how Zoey is able to use her newfound ability to reconnect with her father, who is living with PSP and completely nonverbal.
In a recent interview with the New York Post, creator Austin Winsberg discussed how his father's journey with PSP inspired the show, and the message he hopes to bring to others.
"I hope in some ways the show is joyous and hopeful and gives the people the message to recognize there's a lot going on with people, and hopefully they can have empathy and understanding for that," he told the Post.
The 12-episode series will debut in its regular 9 p.m. Sunday slot on February 16 on NBC. To read Winsberg's full interview and watch the trailer, click here.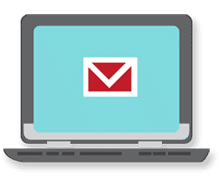 Sign up now and stay on top of the latest with our newsletter, event alerts, and more…