KJZZ Reporter Reflects on FTD Experience in Podcast Series
A new podcast series that explores life after dementia offers solace to care partners and family members who have entered the final phase of caregiving: life without their loved one.
"The Recovering Caregiver" is hosted by KJZZ radio's Kathy Ritchie, who explores different aspects of life after dementia in a reflection of her own experiences. As discussed in the first episode, "Life After the Long Goodbye: Debbie's Story," her mother had FTD and died in 2014.
Kathy, who has been covering aging issues for the Arizona-based station, decided to produce the podcast as a way to share her journey and process grief after her mother's death.
"Grief for me is really anger and resentment – guilt, shame, and sorrow – and grief still hits me. So I'm always in this state of recovery," she says in a preview of the podcast.
The four-episode series touches on various topics, including the dying process and life after, ambiguous loss, the experience of young caregivers, and dating and dementia. It includes stories about families affected by different types of dementia, including FTD and Alzheimer's disease.
You can learn more here and visit the KJZZ website to listen to each episode.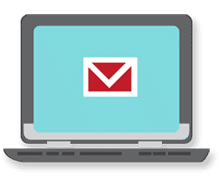 Sign up now and stay on top of the latest with our newsletter, event alerts, and more…