Australian Study Suggests Art Benefits Persons with Dementia
A new study from Australia highlights the benefits of art for persons diagnosed with dementia, suggesting it helps to balance stress hormones and decrease late-day confusion.
The study followed participants of an Art and Dementia program at the National Gallery of Australia in Canberra for six weeks, with researchers collecting saliva samples to measure the ability of visual art to ease dementia symptoms. The findings show a balance in cortisol levels, a stress hormone that plays an important role in dementia symptoms, and a decrease in late-day confusion, also known as "sundowning."
While the researcher stresses the study's results are preliminary and more testing is required, the results speak to the positive effects such art programs have on persons with dementia.
A special report recently aired on a Fox News affiliate in Las Vegas further emphasizes the impact of art and creative expression for those with dementia. "Coping through Creativity" highlights multiple persons affected by dementia, including persons diagnosed with FTD and Alzheimer's disease – and the role that art, music, and writing has played in their family's journeys. Doctors from the Cleveland Clinic also speak to presentation of a newfound creative side in persons diagnosed with dementia, as well as the effects of art and music in dementia-related therapies.
Click here to read more about the Australian study, and here to view the FOX5 segment.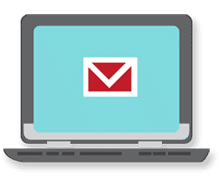 Sign up now and stay on top of the latest with our newsletter, event alerts, and more…