10th International Conference on Frontotemporal Dementias, Munich

10th International Conference on Frontotemporal Dementias – August 31-September 2, 2016

INTERNATIONAL CONFERENCE ON FTD
Hotel Holiday Inn Munich – City Centre, Munich Germany
Hochstrasse 3
81669 Munich, Germany
Held every two years, the International Conference on Frontotemporal Dementias (ICFTD) provides the primary venue for the international synthesis, exchange and dissemination of research evidence related to FTD. Experts from diverse backgrounds share recent discoveries, insights and opinions. This allows the generation of novel hypotheses, the formation of research collaborations, the development of new consensus targeting FTD, and the exploration of training opportunities. The ICFTD also allows for a sharing of knowledge translated across disciplines. It will include an educational workshop on PPA.
AFTD is pleased to be a Platinum Sponsor of the 10th ICFTD. For information about the 2016 program, please visit: www.icftd2016.de. Then click on this link to register for ICFTD.
For all with specific interest in Caregiver Support, a day-long Caregiver Conference will be offered in conjunction with the ICFTD, described immediately below:

INTERNATIONAL FTD CAREGIVER CONFERENCE 2016
Klinikum rechts der Isar of the Technical University Munich
Ismaninger Str. 22
81675 Munich, Lecture Hall A
The International FTD Caregiver Conference 2016 (held on September 1st), offered in conjunction with the ICFTD, provides a forum for discussion and an opportunity to promote International awareness for FTD. The Conference will highlight the urgent need for patient-oriented research and the development of patient care and support strategies. Conference speakers are being drawn from internationally-renowned FTD experts, and FTD patient and caregiver associations from Europe and the United States (including AFTD) will play an active role. A joint welcome reception for both the ICFTD and Caregiver Conference will be held on August 31st.
Reception Venue: Holiday Inn Munich – City Centre, in Munich, Germany.
Hochstraße 3, 81669 Munich, Germany
IFTD Caregiver Conference Information: http://www.ftd-caregiver2016.de
Registration Link: http://www.ftd-caregiver2016.de/en/registration/

DISCOUNT HOTEL ACCOMMODATION
ICFTD Conference Rates at the Holiday Inn Munich – City Centre are 109 EUR per night; breakfast is available for an additional 15 EUR per person, per day. Please mention "ICFTD 2016" during the booking process to benefit from this special conference rate. Reservations can be made online or via phone (+49 800 181 3656).
FOR REGULAR UPDATES & MORE INFORMATION
Check the conference website: www.icftd2016.de
Subscribe to the email list via: http://www.icftd2016.de/conference-info/keep-me-updated/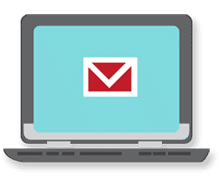 Sign up now and stay on top of the latest with our newsletter, event alerts, and more…