Smartphones and Dementia Create "Delicate Issue," Kaiser Health News Reports
The decision to take away an aging person's access to their smartphones and other advanced technology is a particularly "delicate issue" — especially when FTD and other types of dementia are involved, a recently published Kaiser Health News article reports.
Writer Judith Graham notes that people with FTD often show a diminished capacity to assess risk, and are therefore prone to fall for online scams.
Poor judgment and increased disinhibition — two other symptoms of FTD — can contribute to making impulsive purchases through Amazon and other online retailers, Graham reports.
The article features the story of Sally Balch Hurme, whose husband, Arthur, is living with FTD. Hurme must take strategic steps to limit Arthur's access to the internet, including the use of an app that limits his ability to use his smartphone.
Dr. Halima Amjad, assistant professor of medicine at Johns Hopkins, tells Graham that an inability to properly use advanced technologies is increasingly used as a possible sign of dementia.
"If there's a notable change in how someone is using technology, we would proceed with a more in-depth cognitive evaluation," Dr. Amjad said.
Dr. Amjad was the keynote speaker at AFTD's 2017 Education Conference in Baltimore. AFTD will return to Baltimore next year for its 2020 Education Conference.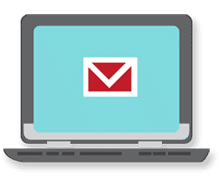 Sign up now and stay on top of the latest with our newsletter, event alerts, and more…