AFTD Speaks to Kimberly Williams-Paisley About Her New Book

Kimberly Williams-Paisley's new memoir, published earlier this month by Penguin Random House, has much to offer for anyone impacted by FTD. In this vivid, thoughtful book, Williams-Paisley describes her journey grappling with the changes that primary progressive aphasia (PPA) brings to her relationship with her mother, Linda Williams.
We follow as the author's worldview and personal trajectory are challenged by the profound loss, sorrow and isolation so often brought on by this disease, and as she emerges having gleaned some positives and a new sense of perspective from her experiences.
Kim is a nationally acclaimed and prolific actress, known for her work in film and television (including the Father of the Bride films, and Nashville), and married to country singer/songwriter Brad Paisley. AFTD had the opportunity to connect with her regarding this important work for our community:
AFTD: The fact that you've shared your family's story in this depth is going to have a powerful impact on awareness of this disease. Was it a challenge to share in a public forum things that families often feel pressure to deal with in private?
Kimberly Williams-Paisley: The pressure to keep our story private was more difficult than sharing it publicly. For years, my family was asked by my mother to keep her secret, so early on we missed out on connecting with people that could have helped us, potentially connecting us with valuable resources and advice.
What was the process of writing this book like for you and your family?
I would not have written this book without the blessing of my father, brother and sister, and I couldn't have done it without their help and support. This is a family story, and it affected all of us differently. But I wanted their permission to tell my version of the story. I also needed their notes and memories to fill in my gaps. Ultimately, this project has been very healing and cathartic for me. 
The book generously offers guidance, lived experience and resources for caregivers – naming those resources as things you wish you had access to starting out. Describe what it was like to feel that adequate resources didn't exist…
I felt isolated for so much of it. Like we were navigating down a dark road with potholes and dangers at every turn and it was only going to get worse. What do you do when you are told there is no treatment or cure for something? When you are the lab rat doctors need to study because they don't have the answers? If you are my mother, you hide. I opted for denial. 
As an advocate, what are your hopes for the future?
I would love to see more funding going into dementia research. This illness is far more expensive than heart disease or cancer in the last five years of life because of the 24/7 caregiving needs. I'd like to see increased awareness of the economic impact on a family. We need more financial support for caregivers…
You powerfully describe your mom's work as a fundraiser for The Michael J. Fox Foundation and her skill with making the ask of potential donors. How would you summarize the ask of this book – what do you want for readers to do once they've read it?
Pass it on! I think some people might shy away from a book like this because they fear the topic is too heavy. That is why I wanted to make it anecdotal and even funny at times. I want people to use the resources in the back, and maybe avoid some of the mistakes we made. When caregivers, patients, family members and friends DO mess up (as we all inevitably do), I want them to forgive themselves and each other, and know they are not alone. This is a challenging illness, and it is impossible to get through it perfectly, or even somewhat gracefully. 
What's the one piece of advice you think is most important for families to hear when facing a PPA/FTD/dementia diagnosis?
It's not ALL bad. Seriously. One of the things I was most afraid of when my mom was diagnosed was that she wouldn't have a relationship with my oldest son Huck, who was in utero at the time. Well she did. Her illness actually allowed her to be uninhibited in a way she hadn't been before. She had a wild joy that perfectly matched the temperament of my toddler, and they spent a lot of time on the floor together cackling and laughing. They loved each other. My son remembers that. 
Also, my mother is still my teacher. I learn from her about living in the moment and about acceptance. About embracing and loving the new person that she has become. Mom is not concerned about the past or the future. She reminds me that I can choose to live that way too, as much as possible.  
—
Where the Light Gets In has received a warm reception, profiled on Good Morning America and having been positively reviewed by People, Publisher's Weekly and a host of others. It meant much for FTD awareness when she shared her family's story in Redbook in 2014, and this book reflects growing momentum for awareness of this disease on a national level. When caregivers build on the challenges of their experience to become passionate advocates, it pushes a better future into focus for all impacted by FTD.
Follow Kim on Social media and learn more about her book by visiting: http://www.kimberlywilliams-paisley.com/. If you purchase the book via AmazonSmile (http://smile.amazon.com/), you can designate AFTD to receive a portion of the proceeds.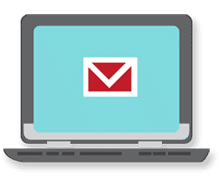 Sign up now and stay on top of the latest with our newsletter, event alerts, and more…