Newspaper Editor Writes About Wife's PPA Journey
Earlier this year, Blake Ovard, an AFTD volunteer and editor for the Hobbs News-Sun newspaper in New Mexico, wrote about his wife's journey with primary progressive aphasia and the day-to-day experiences they have since faced as a couple.
For Ovard's wife Kim, PPA began with a stutter. Eventually she began having difficulty speaking and writing, Blake Ovard writes that it has been "heartbreaking," especially because "at one time [Kim] had to calculate and communicate important information as one of only 10 women certified crane operators."
Ovard recalled the surge of messages from curious friends and acquaintances to his inbox after actor Bruce Willis announced his intent to back away from acting due to his aphasia diagnosis. As he replied to people curious about life with PPA, Ovard noticed a general lack of awareness of the disease.
"I realized most people know more about Jada Pinkett Smith's affair and thinning hair than know almost anything about a disease that marches along closely with neurological problems affecting hundreds of thousands of people — most notably frontotemporal degeneration," Ovard writes.
He writes that neurodegenerative diseases such as PPA need greater awareness from mainstream media, especially by highlighting the lived experience of people diagnosed with these conditions.
Ovard is now his wife's full-time caregiver, as well as an AFTD volunteer. He is set to host the second annual Cloud Gravel Invitational cycling event to raise money for AFTD's mission in honor of Kim. While the event is temporarily on hold due to fire danger at Lincoln National Forest, you can follow developments on the Cloud Gravel website.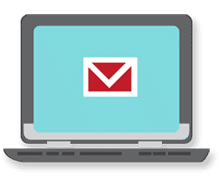 Sign up now and stay on top of the latest with our newsletter, event alerts, and more…