Newly Developed Apps Detect Speech Changes Associated with FTD
Researchers have developed apps that use artificial intelligence to detect subtle speech changes that may suggest the presence of FTD or another form of dementia.
During the Clinical Trials on Alzheimer's Disease 2021 conference, which virtually convened in November, researchers presented apps that use artificial intelligence to monitor speech patterns of individuals with varying dementia types.
"Speech biomarkers is an exciting field — imagine understanding if a person is at higher risk of FTD or [Alzheimer's] just from the way they talk," researchers told Alzforum in a Dec. 5 article.
One company, Winterlight Labs in Toronto, developed an app that can pick up cognitive deterioration based on how people with FTD describe pictures. Jessica Robin of Winterlight said that while clinicians notice subtle language problems early in disease, there are no tools to investigate what those problems mean. The company's app, however, can assess more than 500 vocal features, measuring language variables such as pitch, the types of words used, how common the words are, syntax, and complexity of sentence construction.
"We were pleasantly surprised to pick up a number of speech changes over time, even in people with the behavioral variant" of FTD, Robin told Alzforum.
The app's developers intend to study the app in larger cohorts and compare the results with fluid and imaging biomarker changes, Robin said.
Read the full Alzforum article here.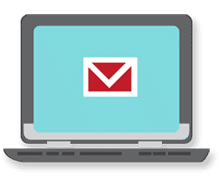 Sign up now and stay on top of the latest with our newsletter, event alerts, and more…