FDA Announcement on ALS Drug Reflects Growing Hope for Treatments
The FDA's recent approval of a new drug to treat ALS signals important and promising developments for our community.
In clinical trials, the drug, which will be marketed as Relyvrio (AMX0035), passed safety studies. Studies also produced data suggesting that Relyvrio may delay advancement of ALS symptoms and extend the life of people with ALS, but this evidence does not yet reach the level that the FDA usually requires before approving a drug.
In a summary memorandum about their decision, the FDA wrote that there was "residual uncertainty about the evidence of effectiveness," but that "given the serious and life-threatening nature of ALS and the substantial unmet need, this level of uncertainty is acceptable in this instance."
The FDA's ruling, along with one issued for an Alzheimer's drug in 2021, signals an understanding that, for people facing terminal diseases that present significant suffering, bringing faster access to promising treatments could potentially have practical benefits for families who currently have no other options.
The company that owns Relyvrio, Amylyx, will be required to continue collecting data on how patients respond to the treatment, even after it is on the market. They have agreed to take the drug off the market if future studies demonstrate that it is not effective.
AFTD recommends that people with FTD-ALS talk with their doctor about whether Relyvrio is right for them. Note that the drug's cost may be an important consideration. The company is running an exploratory trial to test Relyvrio's effect in people with Alzheimer's disease but no clinical research is available on if the drug can help people with FTD disorders.
AFTD and our community have essential roles to play as the FDA and biopharma companies work to develop potential treatments for FTD. Together, we can help to ensure that clinical trials can bring much-needed benefits to families. Announcements like this one give us growing hope for a future free of FTD.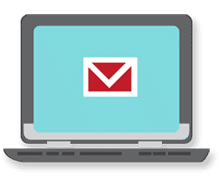 Sign up now and stay on top of the latest with our newsletter, event alerts, and more…