Every Contribution Counts
Soon after her husband was diagnosed with bvFTD in 2007, Elaine Rose attended an AFTD Education Conference in Baltimore. She was immediately impressed by the sincerity and focus of AFTD's staff and volunteers on serving the unique needs of FTD families, and raising critical funds for research and awareness.
Not long after that, Elaine got involved in an AFTD support group, which she credits for helping to get through her husband's illness "in one piece." Although Bob passed away in 2015, Elaine stayed involved with AFTD. In addition to serving as a liaison for our annual Food for Thought fundraiser over the last 4 years, Elaine also volunteers as co-facilitator of a support group. She finds purpose in being able to offer other families facing FTD the same sense of connection, guidance and encouragement that she herself received. Every month Elaine is inspired to see how members of the group benefit from sharing their stories, and hearing from others who are walking the same path.
When asked what she would tell someone who is considering volunteering with AFTD, Elaine emphasized the fact that every contribution counts: "You can feel good about any amount of time you give as a volunteer. It all contributes to advancing AFTD's mission."
Learn more about our many different volunteer opportunities here.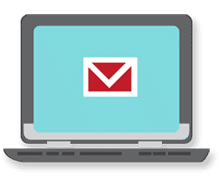 Sign up now and stay on top of the latest with our newsletter, event alerts, and more…