"Days of Our Lives" Star Mourns the Loss of Her Mother, Who Had FTD
Barbara Bagg, mother of Emmy Award-nominated actor Martha Madison, died on May 18 at age 69 after living with FTD for nearly two decades.
"We got the call two weeks ago that the end was near," Madison said in a post she shared on Instagram. "After a grueling 18-year battle with frontotemporal dementia, my mother finally let go this afternoon and joined our team of angels."
Madison, best known for her role as Belle Black on Days of Our Lives, was a care partner to her mother for more than 15 years. In 2008, Bagg was diagnosed with behavioral variant FTD at age 56. She also simultaneously lived with multiple sclerosis for more than 25 years.
Madison has been an active AFTD volunteer, including running the BMW Dallas Marathon in 2018 where she and her sisters, Alison Popek and Bo Yates, raised money in support of AFTD's mission. Madison was also featured in an AFTD public service announcement that aired on Discovery Networks, in which she delivered the FTD awareness message, "Think It's Alzheimer's? Think Again." In 2019, Madison presented the keynote address at the AFTD Education Conference in Los Angeles.
"We are grateful to [the AFTD] community for providing support and guidance along the way," Madison said in the Instagram post. "With three daughters, five granddaughters, and a sister, my mom inadvertently built an army of women who will continue the good fight for FTD research, treatment, [and] a cure."
AFTD would like to extend our condolences to Martha Madison and her family during this time.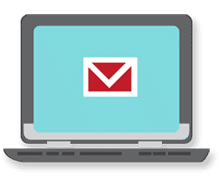 Sign up now and stay on top of the latest with our newsletter, event alerts, and more…