Clinical Trial Actively Recruiting for Test of FTD Diagnostic App 
Researchers at the University College London Dementia Research Center are in the midst of a clinical trial evaluating a cognitive test for FTD that can be conducted through a mobile app.  
In the study protocol for the trial, researchers write that the IGNITE app is meant to reduce the anxiety that frequently accompanies in-person cognitive tests, as well as the time spent taking them. IGNITE can be used from the comfort of one's own home and has been designed to greatly streamline the process to take only 30 minutes.  
The app features 12 assessments that have been designed to be as navigable as possible, and that test-takers will be motivated to complete. Instructions are presented both in text and in video demonstrations and are available at any stage of the assessment.  
The assessments are meant to analyze executive functioning and information-processing speed, social cognition, semantic knowledge, arithmetic, and visuospatial skills.  
Assessments have been modified from existing pen-and-paper cognitive tests to resemble brief games using simple controls like on-screen buttons or swipes of a finger.   
For example, the "path finder" assessment used to judge cognitive flexibility asks participants to tap on letters in sequential order, before asking to do the same with a mix of letters and numbers. The "think back" assessment tests memory by asking participants to determine if a shape matches the one that preceded it, while a second round asks them to judge if a shape matched one two places before it.  
According to researchers, IGNITE is currently being tested on people without FTD to establish a baseline for the examination, and compared against traditional pen-and-paper exams to gauge reliability. IGNITE will undergo evaluation with a cohort of people diagnosed with FTD once a baseline has been established and validated.   
The IGNITE clinical trial is still recruiting participants for its baseline test. For more information, visit AFTD's featured studies page. The IGNITE app is currently only available on the Apple app store, but is planned to roll out on other operating systems in the future.  
Dr. Jon Rohrer, one of the researchers developing the app, was featured in World FTD United's Global Conversation on FTD last year.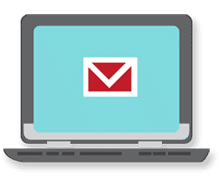 Sign up now and stay on top of the latest with our newsletter, event alerts, and more…