Clinical Scale Found to be "Useful Marker" in Measuring Behavioral Changes in bvFTD
A particular validated clinical scale questionnaire effectively evaluated behavioral changes associated with behavioral variant FTD (bvFTD), recent data suggests.
Researchers from University College London reviewed existing clinical scales for measuring behavioral changes in bvFTD. According to a July 26 article published in Healio, the study concluded that the Cambridge Behavioral Inventory Revised (CBI-R) questionnaire showed promise in being the most useful scale to gauge behavioral changes in FTD.
The findings were presented at the Alzheimer's Association International Conference 2021, which took place July 26 through July 30.
Annabel Nelson, BSc, of the Institute of Neurology at University College London, said during the conference that, because bvFTD is the most common subtype of FTD, "it's important that we have validated assessment scales that focus specifically on the behavioral features to measure the presence and the severity of the disease."
She continued: "These findings suggest that the CBI-R questionnaire could be a useful marker in clinical trial settings to measure behavioral change and progression in genetic FTD," Nelson said. "However, we need to investigate this longitudinally to consider how the CBI-R tracks behavior change over time. This will help us to understand how it might be used as a surrogate endpoint for disease-modifying therapies in genetic FTD."
Read the full Healio article here.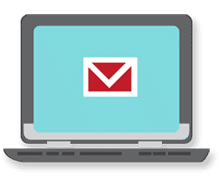 Sign up now and stay on top of the latest with our newsletter, event alerts, and more…