Best Practices for Palliative Care
Partners in FTD Care, Winter 2020
Download the full issue (pdf)
The University of Colorado's Neurology Supportive and Palliative Care Clinic is another innovative model of palliative care for individuals living with incurable neurological diseases, like FTD and PPA, and their families. This outpatient clinic was founded in 2012 by Dr. Benzie Kluger, an assistant professor of neurology and the chief of the Neurology Supportive and Palliative Care Clinic.
The goals of the neuro-palliative clinic are to improve quality of life and reduce suffering for individuals and families by helping them with challenging medical symptoms, psychiatric symptoms, and psychological issues, as well as with caregiver support, spiritual well-being and planning for the future. The care is person- and family-centered, meaning that persons diagnosed and their families direct the goals and plans of care.
A common myth about palliative care says that it is reserved for people who are dying. (See Table 1, produced by Dr. Kluger, for additional myths and realities about palliative care.) In fact, people can be referred to palliative care at any stage of their diagnosis.
At the Neurology Supportive and Palliative Care Clinic, a care team—comprising a neurologist, a social worker, a chaplain, a physician's assistant, a nurse, a patient care advocate and a care coordinator—visits with a person diagnosed every three to six months throughout the course of their disease. The team develops a partnership with the person diagnosed and their family, as well as the other doctors treating the person diagnosed. Working together, the palliative care team helps to manage symptoms, gives guidance on treatment choices, and highlights community resources. They also lend emotional and spiritual support and facilitate conversations about disease progression and end-of-life decisions. Throughout, the care team remains focused on the health and safety of the person diagnosed, and the well-being of their family caregivers.
The Neurology Supportive and Palliative Care Clinic is working to raise the standards of care and offer the best possible life for persons diagnosed with progressive neurological diseases like FTD. In addition to providing team-based care to persons diagnosed regardless of ability to pay, the clinic is conducting palliative research and training the next generation of leaders in the field.
Table 1. Palliative Care Myths and Realities
| Palliative Care Myth | Palliative Care Reality |
| --- | --- |
| Palliative care is the same as hospice. | Hospice is just one type of palliative care, namely palliative care for persons near the end of life. |
| Palliative care is just for people who are dying | Palliative care can start at any time. In fact, palliative care needs are often high around the time of diagnosis. |
| Palliative care means giving up on persons diagnosed. | Palliative care provides intensive services for persons diagnosed and their families, including aggressive treatment of medical symptoms (e.g. pain), caregiver support and counseling of persons diagnosed. |
| Palliative care is just for people with cancer. | Palliative care is appropriate for any serious illness. |
| Palliative care can only be provided by specialized teams. | A palliative care approach may be taken by any healthcare provider. Referral to a palliative care specialist may be helpful for persons with complex problems or advanced diseases. |
| One should wait for the "right time" to start talking about palliative care. | Waiting for the "right time" to have important conversations often means these conversations are happening too late (e.g. after a person diagnosed loses their ability to communicate) or not at all. |
See also: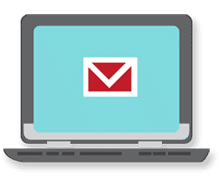 Sign up now and stay on top of the latest with our newsletter, event alerts, and more…