Athlete of the Month #89: Joyce Lis
AFTD's Athlete of the Month for August is Joyce Lis from New Jersey. Joyce uses the Charity Miles app as she walks in memory of her long-time friend and colleague Jackie Pang, who lived with FTD before she passed away in 2020.
Joyce and Jackie worked as kindergarten teachers in the same school for over 20 years in South Brunswick, NJ. Because they shared such a long history as friends and co-workers, it didn't take long for Joyce to realize that something wasn't right.
"It was very hard to watch Jackie deteriorate. When she was still working with us, we all knew something was not right. She didn't seem herself – she kept losing her concentration, stopped understanding how certain things worked. It was unsettling to see the changes. We were told by the school's counselor to stay close to her," Joyce said.
Joyce visited Jackie weekly from the time she was diagnosed until the start of the pandemic. Through these visits, where Joyce would bring activities to help engage and entertain Jackie, she became an invaluable care partner, helping to alleviate some of the Pang family's caregiving responsibilities. The recognition that she was offering the family much-needed support gave Joyce added motivation to visit consistently.
"It was very powerful to see this progression – as an adult, I had never known anyone with dementia. I saw very clearly – it was obvious –that the whole family needs to be supported," Joyce shared.
Finding a cure for FTD is a goal Joyce is eager to help advance. And due to her first-hand experience and observation of the Pang family's journey, she is also passionate about creating more support for families and caregivers of those living with FTD.
You can join Joyce and become a supporter of AFTD's mission of hope by downloading the Charity Miles app today! Want to go a step further and turn your daily workout into a fundraiser? Simply set a goal, create your own pledge page, ask your family and friends to support you, and then track your miles as you run, walk, or bike. Every mile helps increase awareness of FTD and raises funds to support AFTD's mission and the people we serve.
AFTD thanks our Athlete of the Month Joyce for her continued support of our mission!
Click here to access the full issue of Help & Hope #89.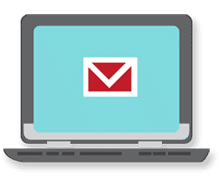 Sign up now and stay on top of the latest with our newsletter, event alerts, and more…