At International Dementia Conference, Panelists Call for More Funding and Training for Specialized Dementia Care 
Panelists at the International Dementia Conference in Sydney called for increased funding and training to address the need for greater access to specialized dementia care.  
FTD care partner Lynne Sewell said that better training and management methods could have benefited her husband, Rick, during an early attempt to transition to a long-term care facility. 
Better training could go far in solving problems such as the stigma that comes attached to a dementia diagnosis, the panelists said.  
"When you say your husband has dementia people think of an elderly person sitting in a chair, dribbling on their chin. That's not my husband. For nine years I've been living with a very fit and active man," Sewell said.  
More in-depth training on the different types of dementia might have helped staff at Rick's former care facility to recognize that his FTD hadn't affected his desire to stay active.  
"Rick became aggressive to the other residents because he was the only fit, active resident," Sewell said. "The rest were not very mobile, suffering from Alzheimer's, and they would come and get in his face. He has no language and so his response was violence. Up until this stage we hadn't seen this behavior, ever."  
More funding and expanded training could also help improve diagnostic practices and treatment.  
"Doctors and nurses need to have more exposure to what it is because writing 'dementia' on a script pad is not the answer, it's about looking at the person first. We call it a disease, so the researchers need to find out why people get it, what predisposes you to get the different variants, and how do we go about treating it," Sewell said.  
If you are facing challenges in your search for specialized care for FTD, reach out to the AFTD HelpLine at 1-866-507-7222 or info@theaftd.org. You can also visit the Coordinating Care page for more information.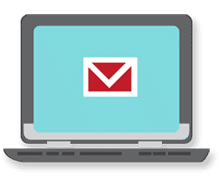 Sign up now and stay on top of the latest with our newsletter, event alerts, and more…