AFTD Partners with "Remember Me" Podcast for 10th Anniversary of With Love Campaign
For the 10th anniversary of our With Love campaign, AFTD is collaborating with the Remember Me podcast in a month-long series that will amplify the voices of those touched by FTD.
Held each February, With Love enables participants to honor and remember those living with FTD by sharing their stories of love while spreading FTD awareness and raising funds to advance AFTD's mission. This year's campaign will also feature a partnership with Remember Me, a podcast hosted by Maria Kent Beers and Rachael Martinez that shares the lives, stories, and experiences of families impacted by FTD and the loved ones they have lost.
To kick off the collaboration, AFTD CEO Susan L-J Dickinson joined Maria and Rachael to record a special episode of the podcast entitled "All About The Association for Frontotemporal Degeneration." Dickinson discussed AFTD's history, mission, and community resources, as well as advancements in FTD research, and ways to support and engage with the organization.
"The initial concept when we started [With Love] was to create a space for people to honor their loved ones who they either had lost, or were in the process of losing, to this disease," Dickinson said during the episode. "We will help disseminate and share your story with family, friends, and the public to encourage people to donate to the mission to help change the stories of the future."
The podcast will release special With Love-themed episodes each Monday in February. Remember Me is available on all major podcasting platforms, including Apple Podcasts, Google Podcasts, Spotify, and more. To learn more about the podcast and how you can share your own story of love, click here.
Visit the With Love homepage to learn how you can participate.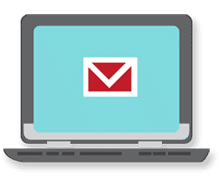 Sign up now and stay on top of the latest with our newsletter, event alerts, and more…