Spread the Love with AFTD's With Love Campaign 2019
Valentine's Day is just around the corner – and with it comes the return of AFTD's annual With Love campaign. For the past seven years, With Love has shown that the force of love is stronger than FTD, and has raised more than $392,000 to help fight this disease.
The month-long With Love campaign offers an opportunity to honor or remember a loved one impacted by FTD. Hosts can create online fundraisers through AFTD's Classy page or through personal Facebook pages.
This year, AFTD also introduces our Wall of Love. By making a small donation, you can share your story of love and a message of hope to the FTD community. Please share this page with family and friends and encourage them to do the same.
However you choose to participate, we thank you for your continued support of AFTD's mission, and for showing the world that the power of love is stronger than any obstacle.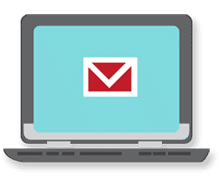 Sign up now and stay on top of the latest with our newsletter, event alerts, and more…