AFTD Awards $2 Million to Advance Biomarkers Research Targeting Young-Onset Dementia

Doctors often rely on biomarkers – objective, easily measured biological features that indicate underlying pathology— to support accurate diagnosis and treatment efforts. Blood pressure, for example, is a widely-used biomarker for cardiovascular disease. Today, no comparable measures exist for FTD. The Association for Frontotemporal Degeneration (AFTD) aims to address these challenges with the award of $2 million to fund cutting-edge research into the discovery of FTD biomarkers.
After reviewing proposals from leading researchers worldwide, an expert panel has selected five researchers for multi-year FTD Biomarker awards. Recently released on PRNewswire, the full press release can be seen here.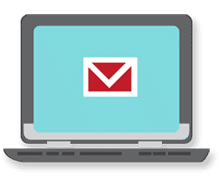 Sign up now and stay on top of the latest with our newsletter, event alerts, and more…