AFTD Ambassador Talks FTD Resources on Facebook Livestream
AFTD Ambassador Katie Zenger (left) with Dr. Macie Smith
AFTD Ambassador Katie Zenger shared vital FTD education and described her family's experience of living with FTD on the "Just Ask Dr. Macie" Facebook livestream. 
Zenger joined Dr. Macie Smith, a gerontology social worker and dementia-care educator, for a 30-minute livestreamed conversation all about FTD. Zenger is a volunteer Ambassador for AFTD, working to build FTD connections at the community level within her home state of South Carolina.  
She joined AFTD's inaugural Ambassador team after her father, Stephen Zenger, was diagnosed with behavioral variant FTD in 2014. He died from FTD-related complications on January 28.  
"My dad was my hero. I love him with every bone in my body, but I had to learn to love every version of my dad," Zenger shared during the conversation. "This is hard. They are going to do things that don't make sense. They're not the same person that you love and loved. However, in order to take the best care of them, you still have to love that version of them. The more quickly you can get to forgiveness, the better off you'll be." 
Zenger educated the audience about the pathology of FTD and the diagnosis process, gave advice to dementia caregivers, and shared helpful AFTD resources on navigating the FTD experience. She also highlighted the importance of the AFTD caregiver support groups that she joined after learning of her father's diagnosis.  
"Being around other people who know what you're talking about when you talk about FTD and the experience of losing your loved one before they're gone, that will help to heal you," Zenger said.  
AFTD Ambassadors are volunteers who assist in raising local awareness and provide community education about FTD and AFTD. To learn more about how to become an AFTD Ambassador or a volunteer, click here.  
Watch the full "Just Ask Dr. Macie" livestream here.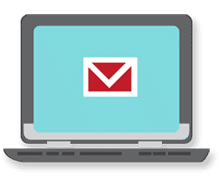 Sign up now and stay on top of the latest with our newsletter, event alerts, and more…