AARP Publishes Workbook to Help Caregivers Track Finances
AARP has published a new booklet of worksheets designed to help family caregivers and care partners plan and track their finances and other critical aspects of caregiving.
"Each set of worksheets is designed for you to capture the essential information you need to manage the complex responsibilities of caregiving," AARP says in its introduction to the booklet. "Having a clear picture of what's involved — whether it's your care recipient's health, housing, or finances — lets you plan ahead and make the juggling act a little easier."
The "Financial Workbook for Family Caregivers" is divided into four sections: Health, Housing, Money, and Future Planning. It allows users to easily document a care recipient's health care plan, powers of attorney, will and estate planning, monthly budget, and more.
"We recommend you make a copy of the completed guide to give to a trusted relative, colleague or friend in the event you are unable to care for your care recipient," AARP says.
Keeping careful track of one's finances is particularly important in FTD, a notoriously expensive condition. A 2017 study funded and co-written by AFTD and published in Neurology showed that the economic burden of FTD is approximately $120,000 per year, nearly double the amount associated with Alzheimer's.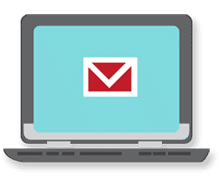 Sign up now and stay on top of the latest with our newsletter, event alerts, and more…