"Zoey's Extraordinary Playlist" Brings FTD Awareness to National TV
Zoey's Extraordinary Playlist, which concluded its first season on NBC in May, is helping to shine a light on FTD, bringing awareness to a national stage and helping to create a sense of connection for families facing the disease.
Branded as a musical "dramedy," the show follows a young woman who, after an incident in an MRI machine, gains the ability to hear the innermost thoughts of people around her as songs and musical numbers. This newfound ability helps Zoey (Jane Levy) better connect with her father Mitch (Peter Gallagher), who is unable to speak due to progressive supranuclear palsy (PSP).
Show creator Austin Winsberg drew inspiration for the story from his late father's journey with PSP. "I was not even aware of this disease before my father was diagnosed," Winsberg told AFTD. "Writing about everything I went through at the time [was] both therapeutic and healing. It also had the added benefit of creating national awareness around a relatively rare disease.
"I could never have anticipated the tremendous outpouring of emails and messages I got from other people who all had been touched by PSP," he said.
Over the course of the first season, the show tackled many topics related to FTD, including diagnosis and symptom management, the challenges of caregiving, and grief and loss. Winsberg hoped to portray Mitch's care and disease progression in a way that was true to his own family's experience with the disease; his father's condition declined rapidly, and he died within nine months of diagnosis. "Virtually every family story we told in season one of Zoey's Extraordinary Playlist was based on something that happened in my own house," he said.
"It was very important to me that the depiction of PSP on the show be incredibly real and true to my own experience," Winsberg added, noting that an on-set medical advisor was consulted to ensure authenticity. "Because I had a front row seat to the daily progression of the disease with my own father, it was easy for me to recall the various stages and the many setbacks we all encountered along the way."
For many navigating an FTD journey of their own, the show has provided an authentic sense of human connection and empathy, both of which Winsberg hoped to foster.
"I can't get over what a great job Peter Gallagher is doing; his face looks exactly as my husband's did," said viewer Loretta Morash Moskaluk, whose husband had PSP and died a year ago. "I find it difficult to watch, and sometimes I need to walk away from it. I always cry; it's so close to home for me, but I am so thankful it is bringing awareness to this terrible disease."
Winsberg said that Gallagher did a "copious amount of research" into PSP to help him play the role. He was "so accurate in his depiction of someone suffering from PSP that I often felt like he was channeling my Dad," Winsberg said.
When Robert Chambers, whose wife is in the late stages of FTD, watched the show, he felt a strong emotional connection – and appreciated the inclusion of music in the plotline.
"Regardless of how quickly this disease runs its course, or how despondent the person may seem, I have been amazed at how music brings a sudden stimulation and recognition," he said. "I am happy that this dreadful disease is being brought to the attention of so many who don't understand the condition or the ramifications it has on the family. Thank you, Austin Winsberg, for your contribution to FTD awareness."
The show, which first aired in January, was recently renewed for a second season. While details have yet to be announced, both Levy and Winsberg have expressed interest in exploring the idea of moving forward after loss, as well as the origins of Zoey's musical abilities.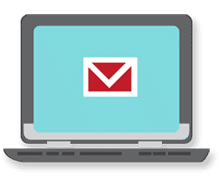 Sign up now and stay on top of the latest with our newsletter, event alerts, and more…