Writer Lizzie Skurnick Talks About FTD, Caregiving on "Today Show"
The Today Show recently featured a woman whose mother has FTD in a special Women's History Month conversation about caregiver self-care.
Writer Lizzie Skurnick joined journalist Maria Shriver to discuss the toll caregiving can have on mental health, sharing how she has learned to cope while navigating her mother's diagnosis. The segment also features psychiatrist Dr. Sue Varma, who elaborates on coping mechanisms and the importance of making time for self-care.
Skurnick penned a NYT Parenting column in January about the experience of watching her 6-year-old son grow older while, at the same time, her 75-year-old mother loses her cognitive abilities to FTD. She further speaks to this experience and shares her mother's journey with the disease in a video that accompanies her Today Show appearance.
Click here to watch Skurnick's interview, which aired March 4.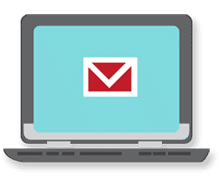 Sign up now and stay on top of the latest with our newsletter, event alerts, and more…