The Lived FTD Experience: Maintaining Joy in the Journey
written by the Persons with FTD Advisory Council
Now that you have been diagnosed with FTD, what brings joy to your life?
FTD often removes our ability to continue doing our favorite things. Members of the Persons with FTD Advisory Council have experienced this in our own lives. We've also realized that by rethinking the process, we can continue to enjoy the things that bring us happiness.
For instance, Anne Fargusson and her husband have always enjoyed going to the movies. As this becomes more difficult, they've decided that by using a large-screen TV, keeping the room dark, and making a big bowl of popcorn, they'll create their own theatre right at home!
Sandy Howe finds great enjoyment in spending time with her two-year-old granddaughter. Sandy is able to completely relax when she interacts with her granddaughter, because she does not judge her.
The most important thing to Steve Perlis is spending quality time with his family. He also continues to enjoy time spent at his synagogue, the pool, and at the gym. As his FTD progresses, Steve hopes to create a home gym and simplify his routines as needed.
Baking and cooking are activities that bring joy to Cindy Odell. These days, she prepares dinners with meal kits that are delivered to their home. She still bakes many Christmas cookies each year, but sticks to the simpler recipes.
Jennifer Lauren Lee loves spending time with her family, pets, and others who are living with FTD. Because she is already having difficulty communicating, her family is working on finding new ways for her to communicate. For example, when she is unable to use her voice, she will use computer apps with pictures and other assistive technology.
Bob Meddaugh says that social interaction brings him pleasure and a sense of belonging. It makes him feel part of society. Most people will socially withdraw as their disease progresses, whether that's due to difficulty finding words or odd behaviors that they fear may cause embarrassment. Bob feels that if other people are educated in the lived experience of FTD by those who are diagnosed, it may help them to better understand the disease and also encourage those diagnosed not to socially isolate.
Boating and swimming in the lake are important to Amy Shives. In the future, as these activities becomes more difficult, she hopes to advocate for more opportunities and accommodations for people with FTD to enjoy boating.
Teresa Webb loves animals and enjoys interacting with them. She cares for the birds and other wildlife that venture into her yard, because they bring her joy and a sense of freedom to live in the moment. She uses a watering can to fill bird baths and water holes for rabbits and other creatures. Keeping safety in mind, she now uses an electric kettle to make bird syrups – sweet, nutritious nectars that attract birds to her yard. As her disease progresses, Teresa says she will search for technology that will enable her to continue to enjoy the birds and wildlife in whatever ways she is able.
Learning to adapt doesn't have to mean giving up on what brings us happiness. Instead, we find joy by engaging our hobbies and interests in simpler ways, and we encourage everyone living with FTD to do the same to the best of their ability.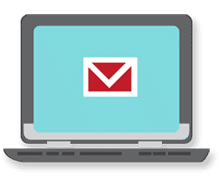 Sign up now and stay on top of the latest with our newsletter, event alerts, and more…