Webinar: The Speech-Language Pathologist's Role in FTD Care


This webinar describes how SLPs can develop a practical roadmap that targets a person-centered, functional plan of care to increase meaningful life participation in daily activities.
Becky Khayum, MS, CCC-SLP discusses strategies for different FTD syndromes, including primary progressive aphasia, behavioral variant FTD, and the movement disorders. She talks about ways SLPs can treat many types of cognitive challenges, including speaking, comprehension, reading, writing, memory, insight, and behavioral changes. Finally, she describes how SLPs work collaboratively with other healthcare professionals to develop care approaches for individuals across living environments (at home, assisted living or skilled nursing).
Learning Outcomes:
 The learner will be able to describe the role of the speech-language pathologist in providing person-centered care for families living with FTD.
The learner will be able to describe five evidence-based interventions to target communication, cognition, and behavioral changes related to FTD.
The learner will be able to describe how technology may be creatively utilized to support person-centered, evidence-based interventions for an individual living with FTD.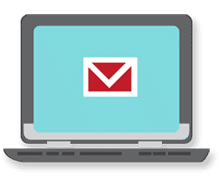 Sign up now and stay on top of the latest with our newsletter, event alerts, and more…