Webinar: The Playlist of My Life – Building a Toolbox for FTD
Following the COVID-19 related cancellation of AFTD's 2020 Education Conference, we are presenting a month-long 2020 Education Conference Webinar Series.
In this webinar, the Very Rev. Tracey Lind, retired dean of Trinity Episcopal Cathedral in Cleveland, OH, explains the idea of "building a toolbox for FTD," an aspect of care made even more significant by the COVID-19 pandemic. A powerful public speaker for dementia awareness since her 2016 FTD diagnosis, the Very Rev. Lind offers an important perspective that helps to center the conversation on building a person-centered care plan that promotes the dignity, respect, and personhood of those living with dementia at every stage.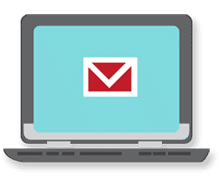 Sign up now and stay on top of the latest with our newsletter, event alerts, and more…