Watch and Share a New AFTD Awareness PSA
This week, we are premiering a short video bringing awareness to FTD, its uniquely challenging symptoms, and AFTD's role in delivering information and support to all affected.
Produced in conjunction with Discovery, this 30-second public service announcement will air on Discovery's networks beginning this week.
The video features firsthand testimonials from three individuals whose lives have been touched by FTD: Katie Brandt became a care partner to her husband, Mike, after he was diagnosed at age 29. Olivia Goldring's mother, Rachel, received her diagnosis at age 45; and Daniel Hedaya was just 16 when he learned that his father, Harold, had FTD.
"We don't have a cure for FTD today, but we do have a cure for the isolation that comes along with an FTD diagnosis," Katie says.
We encourage you to share this video widely, to help raise awareness of FTD as the most common dementia among people under 60.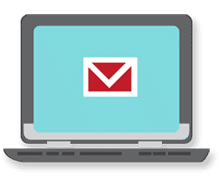 Sign up now and stay on top of the latest with our newsletter, event alerts, and more…