Very Rev. Tracey Lind to Open Photo Exhibit, Donate Portion of Sales to Support AFTD
The work of Very Rev. Tracey Lind will be on display at Foothill Galleries, located in Cleveland Heights, OH, in a solo photography exhibit opening September 15, titled "Eroded Beauty: A Retrospective Photography Exhibit."
Rev. Lind was diagnosed with primary progressive aphasia (PPA) in 2016 and has spoken publicly about her journey with the disease – she shared her story as a keynote speaker at the 2018 AFTD Education Conference, and is featured prominently in a 60 Minutes segment on FTD that aired last summer.
In a coordinated partnership with gallery owner Michael Weil, Rev. Lind will donate 10% of all art sales to benefit AFTD's mission. Rev. Lind will discuss the exhibit in a virtual tour and conversation on September 16 — you can register for the discussion, which will be held via Zoom, by clicking here.
The exhibit will be on display at Foothill Galleries by appointment only until October 23. You can view the full gallery and learn more about Rev. Lind and her work here.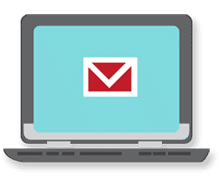 Sign up now and stay on top of the latest with our newsletter, event alerts, and more…