AFTD can connect you with reliable information, valuable resources, essential support, and opportunities to make a difference.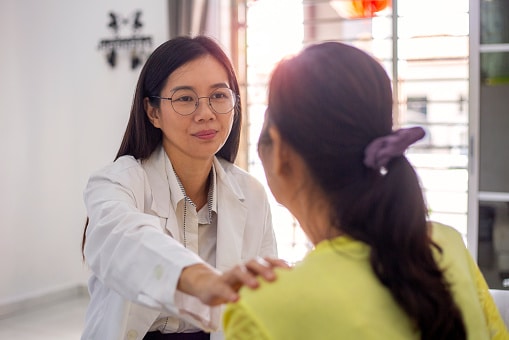 Contact AFTD's HelpLine
AFTD's Helpline can provide guidance on resources and opportunities to connect in your state. We can also answer questions you may have regarding FTD diagnosis, care and support.
Contact our HelpLine by Phone: 1-866-507-7222 | Contact our HelpLine by Email: [email protected].
Find a Support Group for Care Partners Near You
Support groups are a resource and a place to connect and share with others who understand.
PLEASE NOTE: In response to the COVID-19 pandemic, many support groups are now available to meet via AFTD's dedicated and secure Zoom account. Learn more about how your local group is meeting by contacting your local support group volunteer, or by reaching AFTD's HelpLine at (1-866-507-7222, [email protected]).
Groups In Surrounding States
Virtual & National Groups
Contact a Medical Center
FTD-oriented medical centers can offer diagnosis, guidance, and connections to research opportunities.
Medical Centers In Surrounding States
Get Involved
Become an AFTD volunteer to connect with our community and make the journey better for the next family. AFTD offers a variety of opportunities for volunteers to raise awareness of FTD, raise critical funds and educate local communities. Opportunities include community awareness activities, facilitating support groups, or hosting a local fundraising event.
Sign up here to volunteer or learn more by contacting your AFTD Volunteer Engagement Coordinator at [email protected]
Sign Up To Receive AFTD Alerts
The scientific understanding of FTD has increased more in the past 10 years than in the previous…