University of Exeter Presents Research on Apathy in Dementia
Although it is the most common neuropsychiatric symptom of dementia — present in nearly half of all people diagnosed – apathy has not been the focus of much scientific research to date. However, the University of Exeter recently conducted a study in which they analyzed 4,320 people with Alzheimer's disease, to examine the prevalence of apathy over time. Their published findings highlight the pervasiveness of apathy in dementia, and the unique challenges and difficulties that it presents.
Apathy is also a common symptom of many FTD variants. In a recent issue of Partners in FTD Care, AFTD tackled the topic of effective interventions for apathy. Devoted to understanding and managing apathy in FTD, the Winter 2018 issue of Partners provides various practical strategies for coping with apathy, including verbal cuing, tailoring activities to past interests, and planning structured activities.
Training and best practices in dementia care also rarely give adequate attention to apathy. This may be due to the fact that in residential care settings there is more focus placed on overtly disruptive symptoms, such as aggression. Families, however, find apathy in their loved ones especially distressing, and it is linked with more severe dementia and worse clinical symptoms, including accelerated functional decline and even mortality.
Professor Clive Ballard of the University of Exeter Medical School is cited as saying that the recent research indicates "a real opportunity for interventions that could significantly benefit thousands of people with dementia."
For more information on developing effective, individually tailored interventions for apathy in FTD, download the Winter 2018 issue of Partners in FTD Care here.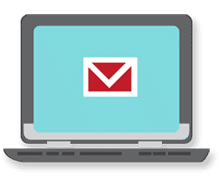 Sign up now and stay on top of the latest with our newsletter, event alerts, and more…