UK Woman Shares Husband's Journey with Young-Onset Dementia
Michelle Macadangdang mistook her husband's sudden change in temperament to be a sign that their marriage was in trouble, but instead, she learned that her husband was experiencing symptoms of young-onset dementia.  
Macadangdang, who lives in England, shared her story with Yahoo! Style UK. She thought her husband, David Macadangdang, 50, had fallen out of love with her because he had grown increasingly distant, withdrawn, and forgetful. On a family vacation in 2016, Macadangdang noticed her husband having bouts of disorientation that alerted her that something deeper was going on.  
"I remember watching David go up to the bar to get a drink, then when he turned back round, he seemed really disoriented," Macadangdang said in the article. "He couldn't find his way back to the table – to the point where [our son] had to go and get him. Having worked with people with dementia, I think I knew then that's what was happening. I just didn't want to face it." 
According to the article, David is one of the more than 42,000 people under the age of 65 currently living with some form of dementia in the United Kingdom, making up nearly five percent of the 850,000 cases. 
"[David] doesn't initiate conversation, but he can respond. We can tell he's listening – he's just not an active participant. But his facial recognition tells me that he still knows who we all are," Macadangdang shared. "Nothing can compare to or prepare you for a diagnosis like this, but as a family we have tried to handle everything with dignity and find normality where we can." 
Read the full article here.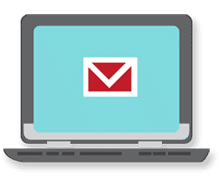 Sign up now and stay on top of the latest with our newsletter, event alerts, and more…