UCSF Announces New Approach to Target Dementia
Researchers at the UC San Francisco Memory and Aging Center (UCSF MAC) have developed a new type of clinical trial that aims to advance treatments for neurodegenerative diseases using a precision medicine approach.
The so-called "basket trials" were initially used in cancer research to test the effectiveness of drugs across cancer types often linked by a common biology. UCSF MAC researchers adapted the approach for the first basket trial in neurodegenerative disease, which combines persons diagnosed with multiple different forms of dementia thought to share a common pathology: the toxic buildup of the tau protein. The results of the study are published in the Nov. 11, 2019 issue of JAMA Neurology.
UCSF announced the study in an article that includes a discussion with Adam L. Boxer, MD, PhD, endowed professor in Memory and Aging in the UCSF Department of Neurology and director of UCSF's Neurosciences Clinical Research Unit, about the potential of basket trials to accelerate drug development for dementia and neurodegenerative diseases. Dr. Boxer is also the director of the Frontotemporal Degeneration (FTD) Clinical Trials Program at the UCSF MAC and a co-lead of the ALLFTD network, a National Institutes of Health-funded research consortium that targets FTD progression and treatment.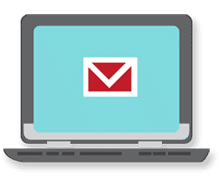 Sign up now and stay on top of the latest with our newsletter, event alerts, and more…