Tony-Winning Broadway Playwright Diagnosed with lvPPA 
Christopher Durang, a playwright renowned for his absurdist and comedic writing style, has quietly backed away from producing plays after receiving a logopenic variant primary progressive aphasia diagnosis. 
Revealing his diagnosis to Broadway News earlier this year, Durang's family and friends said that the first signs began to show in 2012. Durang was officially diagnosed with lvPPA in 2016.  
"He was complaining about word-finding difficulty," said Murray Grossman, MD, a member of AFTD's Medical Advisory Council. "For somebody who writes plays, that's a big deal and it's something that's easy to notice." 
At first, Durang was able to continue pursuing his craft, albeit at a much slower pace than before. After retiring from Julliard, Durang penned the play Turning Off the Morning News, which premiered in 2018. Durang's final play, Harriet and Other Horrible People, was written shortly after, but has yet to be produced on stage.  
Durang was a participant in a clinical trial using transcranial direct current stimulation therapy on affected areas of the brain. though it didn't appear that the procedure made any difference.  
As Dr. Grossman points out, much research and testing is currently being done on potential treatments. "[There are] a couple of antibodies that are in the pipeline that are likely [to have positive results], and then we can start writing a prescription for people like Chris with logopenic PPA," Grossman said.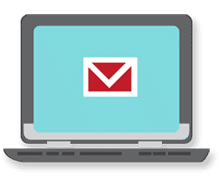 Sign up now and stay on top of the latest with our newsletter, event alerts, and more…